Myself (Harriet Webber) and Vic Webber, the new owners of Curves Lincoln, are sisters, and the family feel is what we strive for, everyone in our club is now a member of the family.
We took over Curves Lincoln on the 1st of July 2021 after hearing that the club was closing due the devistation that Covid-19 had caused. Well, we couldn't have that! After hearing about the amazing community that Curves had created in Lincoln, we had to get involved. The concept of a womens only club is just music to our ears, being women ourselves who love to excerise and stay healthy we have been through the times of feeling intimiated in your every day gyms, working out alone, and not really knowing what to do!
So a club that is women only, has a massive community feel, where everyone supports each other is exhilarating. We maybe new to Curves but we are fully commited to our members and coaches to give everyone the best in club experiences, we are very excited to see what the future holds for Curves Lincoln.
"*" indicates required fields

30-minute full body workout

Strength Training and cardio


| | |
| --- | --- |
| Monday | 08:00 – 12:30, 14:30 – 19:30 |
| Tuesday | 08:00 – 12:30, 14:30 – 19:30 |
| Wednesday | 08:00 – 12:30, 14:30 – 19:30 |
| Thursday | 08:00 – 12:30, 14:30 – 19:30 |
| Friday | 08:00 – 12:30, 14:30 – 19:30 |
| Saturday | 09:00 – 12:00 |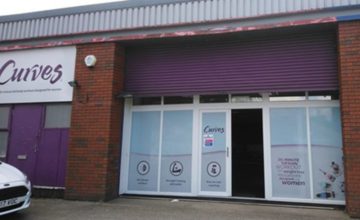 Fitness club for women | Curves Lincoln North
Curves is the best location for you. It is a women-only fitness club, dedicated to providing you with a full body workout, our specially designed hydraulic equipment adjusts to every fitness level.
Visit Curves in Lincoln North for a simple and effective workout circuit in only 30 minutes. All members are supported by a coach and you can workout anytime without schedule restrictions. Our manager looks forward to welcoming you to Curves Lincoln North and will explain our programme and answer any questions you may have. If you are looking for a safe and effective workout in Lincoln North, feel free to join our Curves club that will help you get fit, gain strength and lose weight.