I started out as a member in 2005 I joined with my mum just after having Twins Baby Girls and I really needed to loose the baby weight "Big Time" plus I had 3 other children to look after so a 30 min workout was going to fit in with my very busy life.
I really wanted to do something for myself and I found it really good for my mental health and wellbeing plus to be around other ladies, and it was some time for me as well and I was getting fit.
I was loosing weight and bodyfat  plus my inches were coming off every month, this is working for me I was amazed by my results.
The owner at the time was so pleased with the way I was working out plus my results were on top of the leader board every month which really got me even more motivated to be on there the following month.
Then they offered me a job which I clearly said YES, so then I was helping ladies get there results just like I did, so this brings me to where I am now the New Owner of Curves Leatherhead.
Join me you will love it please call club for your FREE WORKOUT you will never look back.
Tracie Hawkes
"*" indicates required fields

30-minute full body workout

Strength Training and cardio


| | |
| --- | --- |
| Monday | 09:00 – 13:30, 15:30 – 19:30 |
| Tuesday | 09:00 – 13:30, 15:30 – 19:30 |
| Wednesday | 09:30 – 13:30, 15:30 – 19:30 |
| Thursday | 15:30 – 19:00, 21:00 – 13:30 |
| Friday | 09:00 – 13:30, 15:30 – 18:30 |
| Saturday | 09:00 – 00:00 |
| Sunday | 09:00 – 00:00 |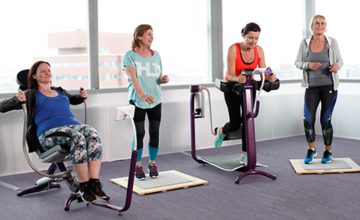 Fitness club for women | Curves Leatherhead, Surrey, England, UK
Curves is the best location for you. It is a women-only fitness club, dedicated to providing you with a full body workout, our specially designed hydraulic equipment adjusts to every fitness level.
Visit Curves in Leatherhead. for a simple and effective workout circuit in only 30 minutes. All members are supported by a coach and you can workout anytime without schedule restrictions. Our manager looks forward to welcoming you to Curves Leatherhead. and will explain our programme and answer any questions you may have. If you are looking for a safe and effective workout in Leatherhead., feel free to join our Curves club that will help you get fit, gain strength and lose weight.