My absolute passion lies in helping women realise their true potential, I love to see women become more confident & start to actually really love who they are. Over the years I have helped and supported thousands of women in Ayr, Greenock and Paisley achieve their fitness, health and weight loss goals and am beyond excited to bring this support to my home town.
Curves is way more than just a gym, we are a support network for women of all ages, shapes and sizes & my vision is to make Irvine a healthier more vibrant place one woman at a time. If we can teach women how to take care of themselves in terms creating a healthy balance with exercise, food & life then I truly believe this will echo out into our community to husbands/partners/children/families & really make a huge impact on the overall health of our wee town!
A huge amount of women do not feel confident or comfortable enough to go to traditional gyms and this is where Curves comes in, we provide one to one support for women on every single visit, we ensure each woman has a goal and is working towards it with her own coach and overall we make exercising fun which for a lot of women they never believed could be a reality.
"*" indicates required fields

30-minute full body workout

Strength Training and cardio


| | |
| --- | --- |
| Monday | 08:00 – 09:00, 09:00 – 13:30, 15:30 – 19:30 |
| Tuesday | 08:30 – 09:00, 09:00 – 13:30, 15:30 – 19:30 |
| Wednesday | 08:00 – 09:00, 09:00 – 13:30, 15:30 – 19:30 |
| Thursday | 08:30 – 09:00, 09:00 – 13:30, 15:30 – 19:30 |
| Friday | 09:00 – 13:30, 15:30 – 19:30 |
| Saturday | 09:00 – 12:30 |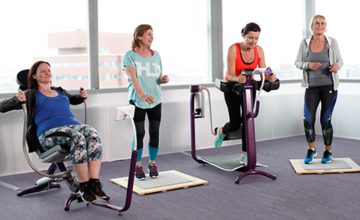 Fitness club for women | Curves Irvine
Curves Irvine is the best location for you. It is a women-only fitness club, dedicated to providing you with a full body workout, our specially designed hydraulic equipment adjusts to every fitness level.
Visit Curves in Irvine for a simple and effective workout circuit in only 30 minutes. All members are supported by a coach and you can workout anytime without schedule restrictions. Our manager looks forward to welcoming you to Curves Irvine and will explain our programme and answer any questions you may have. If you are looking for a safe and effective workout in Irvine, feel free to join our Curves club that will help you get fit, gain strength and lose weight.